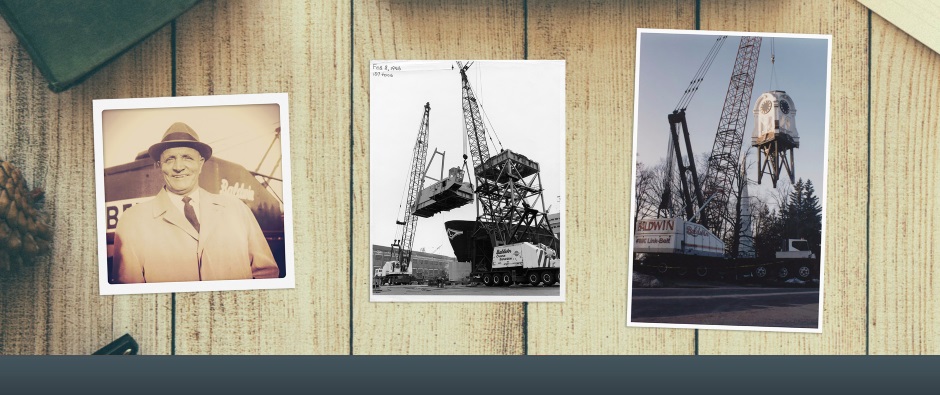 About Baldwin Crane & Equipment Corp.
In 1957, William Henry Baldwin along with his four sons (Lionel, William, David and Ernest) founded Baldwin Steel Erection. Mr. Baldwin displayed the work ethic and innovation that became the foundation for the company's success. These principals were not new to William Baldwin. As an immigrant from Newfoundland, Canada, William began farming in New England. His Wilmington, Massachusetts based dairy farm was one of the largest in the area.

Sharing the farming responsibilities with his children, William Henry took a second job as an ironworker, which became his passion. Eventually, the Wilmington farm was sold to fund the start of Baldwin Steel Erection. With all of their energy now focused in one area, the Baldwin Family would develop one of the largest erecting companies in Boston supported by an expanding crane fleet.

With William Earl Baldwin (second generation) serving as President, the company would gain experience in erecting Boston projects such as the McCormick Building, State Street Bank and the Logan International Airport's Northeast Terminal. The Operating experience gained by Ernest Baldwin became critical as they prepared for their next venture.