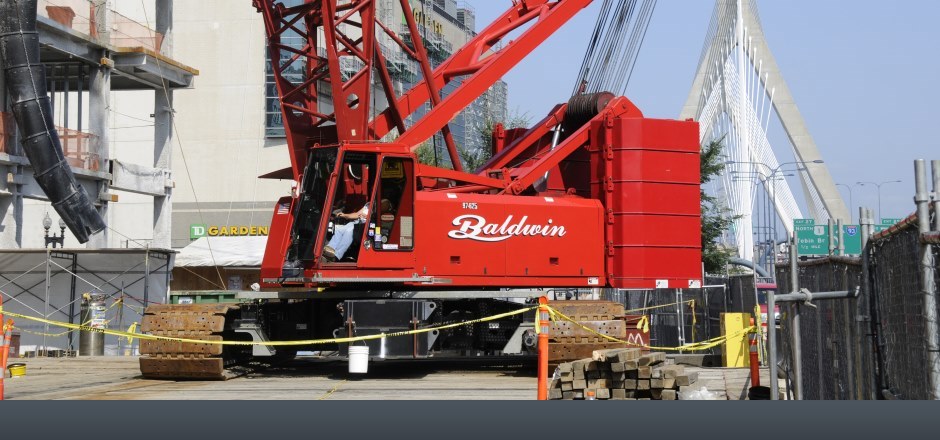 Crane & Equipment Services
Our Greatest Asset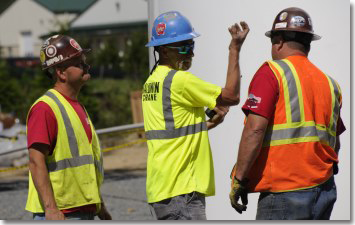 At Baldwin, we recognize that our greatest asset is our people. As a family business, Baldwin maintains a long-term approach to continuous improvement and consistently invests in the training and development of each employee.

Our operators are licensed and are certified by the NCCCO and lead the industry in safety and experience. Baldwin's operating engineers have graduated a rigorous apprentice training program and average over twenty years operating and rigging experience. We pride ourselves on working cooperatively with each customer to maximize performance and ensure complete satisfaction.
Crawler Cranes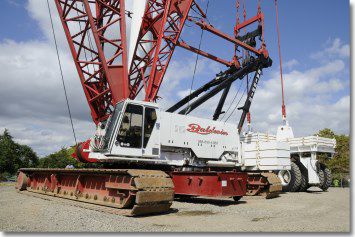 Crawler crane technology is continuously progressing. Innovation has led to a safer, more efficient workplace. Crawler crane users should expect reduced assembly times, greater cycle speeds and greater control. You can count on Baldwin Crane to provide the most innovative equipment combined with the most experienced personnel to maximize crawler crane performance and safety on your project.
Baldwin crane offers a wide range of crawler cranes up to 500-ton capacity. Baldwin also offers a complete compliment of attachments including heavy lift attachments (Maxers), fixed jibs and luffing jibs. .
Hydraulic Cranes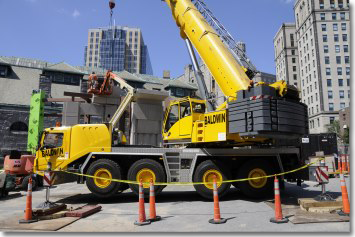 Whether you are setting an air handler onto an existing rooftop or lifting bridge beams for a new roadway, Baldwin Crane has the right hydraulic crane for your project. Our late model hydraulic cranes provide cutting edge technology allowing your project to be completed safely while saving you money. Put our experience and wide range of reliable equipment to work for you.

Click here to see our representive project, Camelot Wind, where we provided erection services for a 70 meter turbine
Lattice Boom Truck Cranes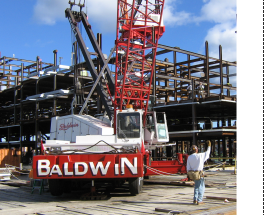 Baldwin Crane offers a diverse fleet of Lattice Boom Truck Cranes with capacities up to 250-ton. Our truck crane line includes numerous Link-Belt and Manitowoc cranes to help ensure the most productive crane for your project.
Lift Planning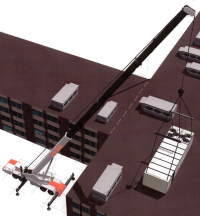 Detailed lift planning improves safety, aids in project planning and helps identify potential contingencies. Yet formulating a proper lift plan can be a daunting task. Baldwin's lift planning experts are trained in 3-D lift planning and can create a thorough presentation that highlights critical lifts. The output becomes a user friendly, visually appealing depiction of your lift long before a crane is ever on site.