Following Generations
Under the ownership of William E. Baldwin and Ernest B. Baldwin the focus shifted from steel erecting to crane service and a new name, Baldwin Crane & Equipment Corp. was birthed. The crane fleet was drastically expanded with a variety of Link-Belt, Manitowoc and P&H cranes, such as the 4100 with RINGER and the 250 ton HC-268 truck crane.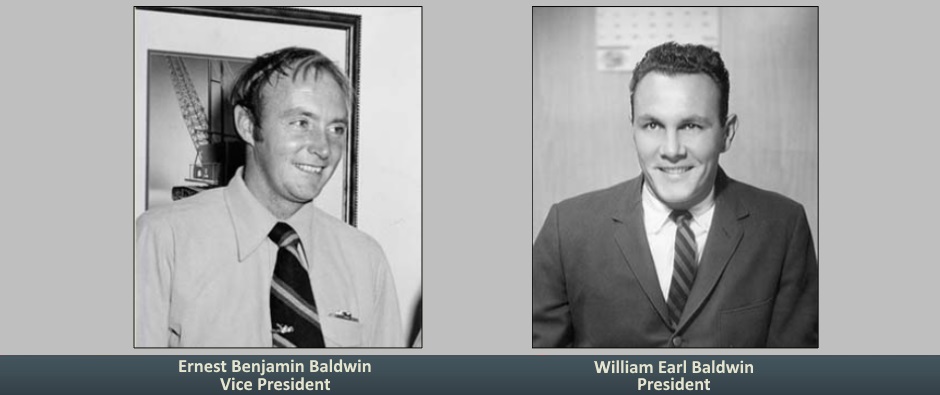 Third & Fourth Generation
In 1992, three members of the third generation would begin transitioning to leadership roles within Baldwin Crane. Ernest Baldwin Jr., Mark Baldwin, and William Baldwin Jr., continued the company's emphasis on heavy lifting while focusing on product line growth and geographic expansion. Manitowoc 888's, 999's, and 2250's with MAXER Attachments were added along with a variety of mobile hydraulic and lattice boom cranes. This growth allowed Baldwin Crane & Equipment Corp. to provide innovative lifting solutions on projects such as the new Mets Stadium and the search and rescue at Ground Zero in New York City.